We're probably a good fit if you're planning your wedding to reflect who you are as a couple, in all of your wonderful ways. The details of your day hold significance to your relationship and you're stepping outside of the box. I resonate with the sentimental type, couples that write their own vows, throw tradition out the window, and aren't afraid to shed some tears when they catch all the feels.
I appreciate sing alongs and the those that want to get a little wild after the soft, serious moments. You can count on me to rally the troops and give direction when there seems to be none. Proponent of slowing things down to savor the moment and I'll be there to capture all of the in between.
I am a lover of love, emotion, and documenting your day in the truest way.
Whether it's close to home or far away. With everyone you love, just a few, or only the two of you. I'm here to keep a secret + run away with you. Want to hit the courthouse in your favorite city and spend the day exploring? I'm in. Spend the day hiking to a grand view only to share your vows during sunset? I'll help you find the best spot. Road trip through a national park and stop at all the good spots? Great, I'll drive so you can soak in the views. I'm here to celebrate with you, wherever that may be.
We spend a significant amount of time investing into another person to create something special, meaningful. We strive to form relationships that fulfill us. Push us forward and backward. Test our patience and excite us. Whether you're recently engaged, or just want to celebrate your kick ass relationship, I'm here for you.
I pride myself on my ability to get people to open up and feel comfortable in front of the camera. Whether it's finding mutual weirdness or encouraging that chemistry, I pull from what I value most in my relationship and bring that to the table. I try to find a common ground to connect through and encourage my couples to talk about what they value most in each other and their relationship.
Truly the niche I am most passionate about.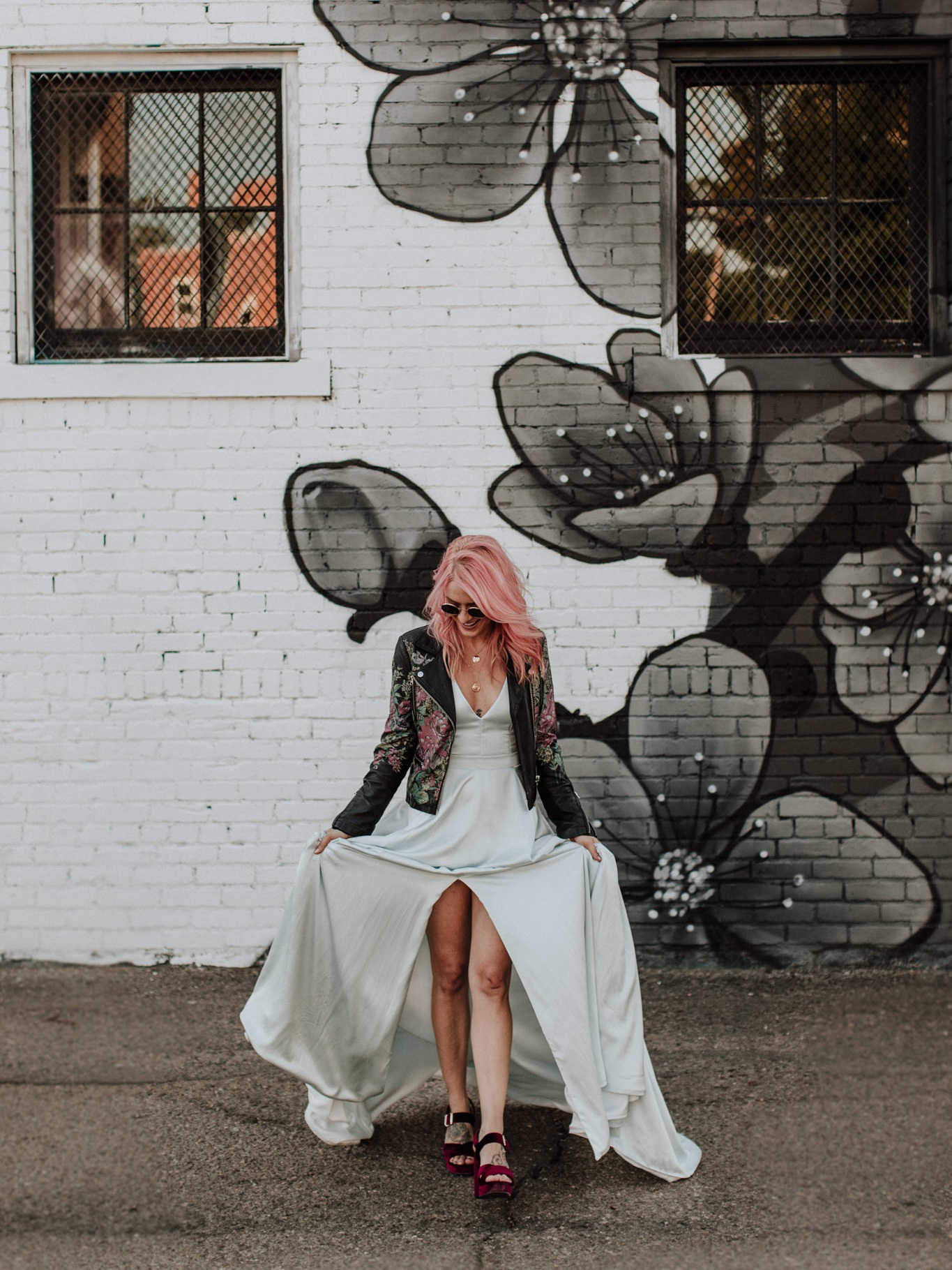 We live in a world where visual storytelling is king and our content has to set us apart from the rest. It should deliver a message and represent what you're all about, convey your story.
I take a very collaborative approach in branding + commercial projects. We brainstorm together, throw ideas back and forth, and come up with a plan to get the most out of these sessions. From look books to catalogs, documenting your process for social media marketing, we can create content together to cover it all.
I am a firm believer in Community Over Competition and helping other businesses learn + grow is a passion of mine.
Branding + Commercial projects require a custom quote to best fit your needs & budget.
Capturing your facets and telling your story. There's something really special about being one on one with someone and digging into who they are. We are consistently changing, moving forward, discovering more about ourselves each and every day. Our character changes, personality develops.
There's two approaches in these types of sessions and it all depends on what you're looking to capture.
Portraits are meant for documenting who we are and holding onto that version of ourselves to look back at. I enjoy putting a modern twist classic images. A mix of technicality and art, a little intimate, hopefully emotional, and anything but stiff and boring.
Sometimes our facets involve specific experiences and our story deserves to be documented as it unfolds. Lifestyle sessions are meant to photograph you in your environment, candid and full of movement, truly capturing your personality and feelings.
the one behind the camera
let's get personal about my philosophy + style