Romantic Wedding at The Bowery - Ashley + Jeremy
Ashley + Jeremy; married at The Bowery and surrounded by their closest friends and family, these two truly celebrated and didn't hold back from expressing ALL the emotions. I wouldn't expect anything less from Ashley — fun fact: we were on the bowling team together in high school (State Champs '10) — but Jeremy doesn't hold back either and it's easy to see how they fit together so well. The energy and excitement was honest and pure and I truly loved being able to experience it.
We started the day getting ready, taking photos with their bridal parties, hiding A+J from each other and building the anticipation for the ceremony. We set up a shot with both of them together (Ashley in the doorway) but he didn't get to turn around. Both nervous, both excited. The ceremony was personal and entertaining, family traditions were honored, both mom's spoke, they exchanged the sweetest of looks + vows, and made it all official with the happiest of make-out sessions.
As guests headed inside after the ceremony, the bridal party wandered The Bowery property taking photos followed by photos with only Ashley +Jeremy. It's safe to say these two bring the heat — each and every frames radiates so much connection + chemistry and a ridiculous amount of affection. As if they were running around all day screaming " I'm in love and I don't care who knows it!" — I mean, they pretty much were and it was wonderful to witness and photograph.
The night continued with burrito bowls + nachos from Qdoba, speeches, desserts, and a bunch of mingling. When it was time for sunset photos I started to panic since the property was completely shaded but I grabbed A+J and we ran up the road to catch that last few minutes of light. I am SO SO SO glad we did and they were willing to run because golden hour delivered. We rejoined the party for an entertaining first dance followed by the most lively, energetic and upbeat dance party. Pair that with a ton of glow-sticks and you have the most colorful and epic reception photos I've ever taken. Truly an evening to remember.
Congrats my friends, your love truly is contagious.
Mr + Mrs. Oleniczak.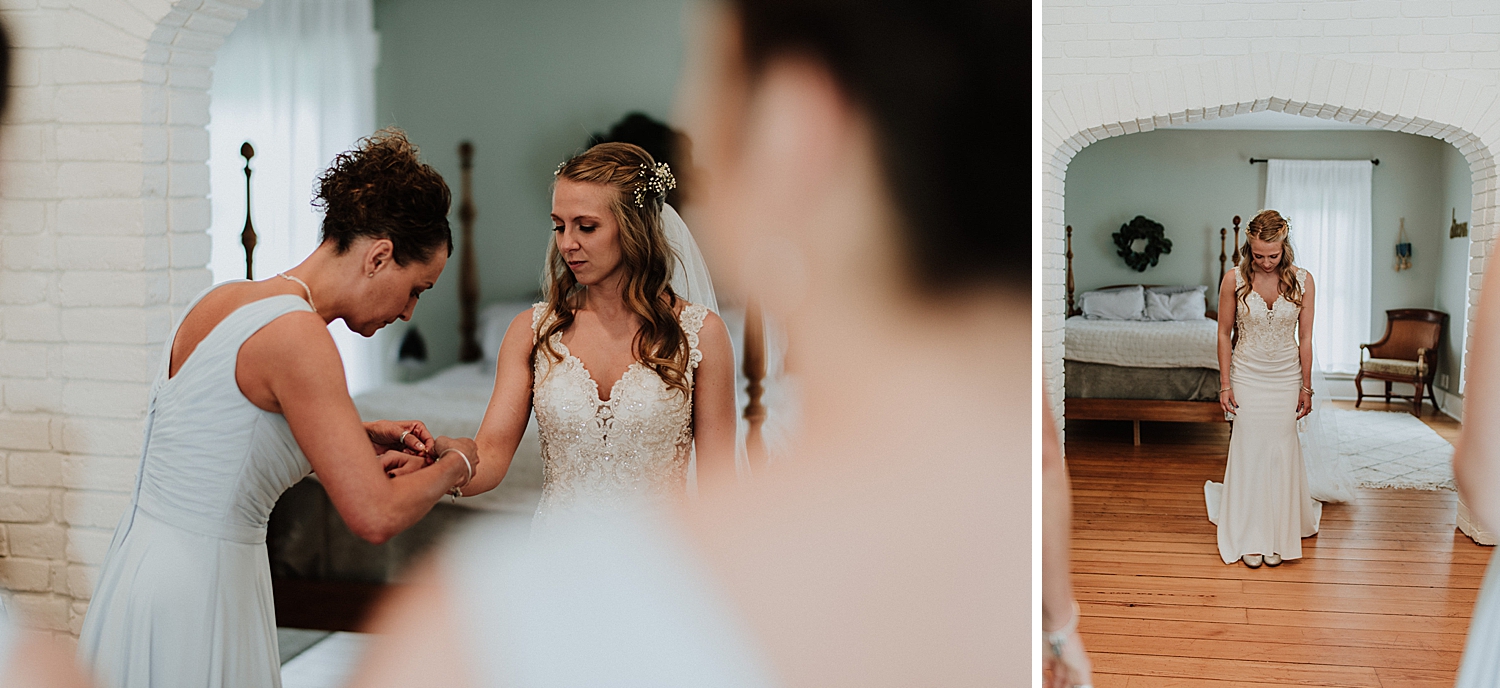 Props if you made it all the way to the end! I had a hard time narrowing down images of these two!
All my love,
G.
Vendors:
Venue: The Bowery
Hair: Kristin Ulrikson-Hernke
Makeup: Gigi Andujal
Gown + Bridesmaid Dress Retailer: Bliss Bridal
Catering: Qdoba
Transportation- Riteway
Flowers, Center Pieces, Invitations, Ceremony Backdrops are all DIY