Ivy House Wedding in Milwaukee, WI - Anna + Kyle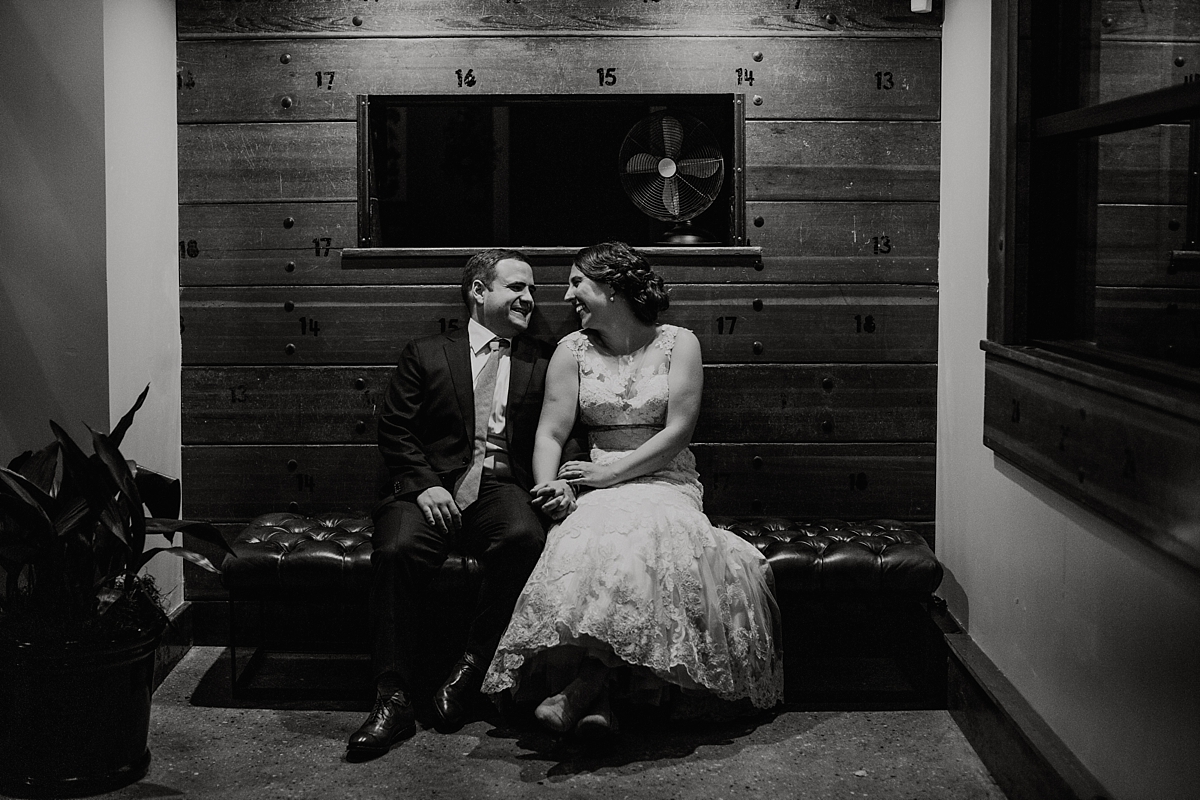 This wedding is special one. Not because of prior history or my connection to the couple -- because I didn't actually meet these two until a month before their wedding, but more so what I learned from their beliefs + values + priorities.
Anna + Kyle planned their wedding for mid November at Brew City Church and The Ivy House. It wasn't about aesthetics, reception details or flowers, the dresses or the hype of photos, but truly being present and enjoying the day as it unfolds. Don't get me wrong, the details were lovely and true to their taste - romantic and unique - including mismatched bridesmaid dresses, a mix of vintage decor + place settings, a clever bird-book guest book, Purple Door Ice Cream sandwiches for dessert, and a sibling roast for speeches. But throughout every event of the day, the focus always revolved around the people. Sounds straightforward and expected, but sometimes that isn't always the case.
What would you do if I said you had 19 minutes of daylight to shoot all of your wedding photos? Panic? Cry? Many would probably melt down. Don't get me wrong, I benefit the most from photos being a huge priority. But sometimes the photoshoot gets to people's head and we lose focus of what the wedding day priorities should be.
True Story, when we were pulling up to our photo location I looked at Anna and said we have 19 minutes of daylight left, how to you want to prioritize the time? She responded so quick, "5 minutes of us, 5 minutes with bridal party, 5 minutes with siblings". And that was that. We shot fast + efficient, got creative with street lights and loading docs and shot into the dark.
I want to take a moment to educate what happened here. It wasn't poor planning and no one was running behind. From our first conversation about timeline I told her we wouldn't have a lot of time for photos with the schedule she had laid out. It didn't matter, she didn't care if the time was short, just wanted to get what we can and go on with the day. Out of their 19 minutes of daylight for photos, they chose to fill the time focusing on others more than themselves and have fun letting the day unfold. It was almost odd to experience, very rare do you meet people this laid back + inclusive on their wedding day. It felt right though, and exactly what they wanted.
If there's anything to remember about your wedding day it's this: establish your priorities and don't get caught up in showing off. While the details of the day hold significance and the photoshoot is there to document this point in your relationship, it's about being present and experiencing the celebration with your family + friends.