Candid Engagement Session in Milwaukee WI - Lizz + Andrew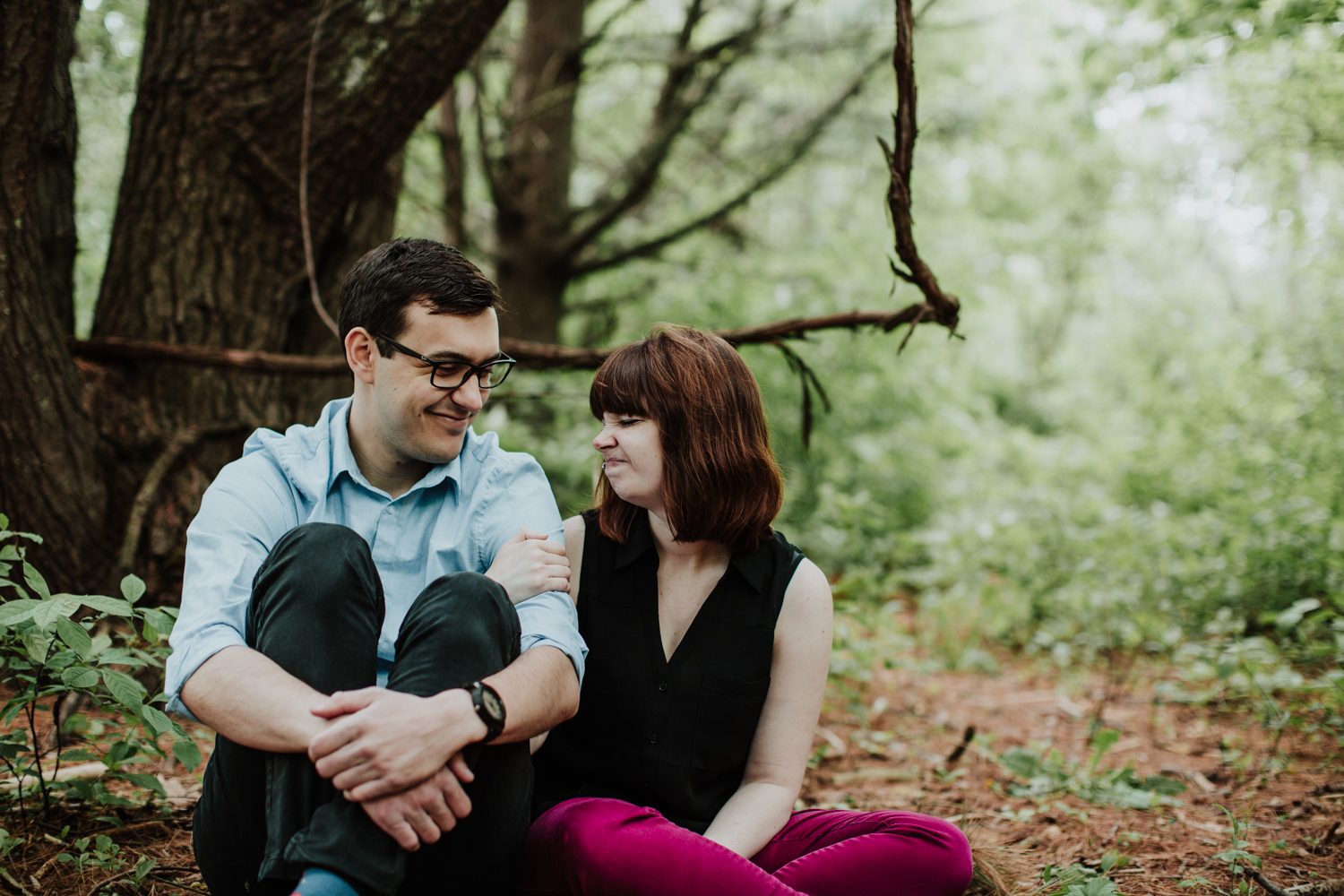 Authentic Engagement Session | Milwaukee WI
I never used to be a morning person but the transition to owning a business-- realizing that adults wake up early, AND the world starts at 6 am- has made me a morning person. I love waking up and feeling the day begin. Our brains are fresh, and depending on how you look at things, there's an excitement in a morning routine--what am I going to do today that will make me feel satisfied when I'm laying down tonight? --Now you're probably wondering what any of this has to do with this engagement session, but I promise it all comes full circle.
Every day is fairly similar for me- coffee, breakfast, read, write, plan out what I want to get done for the day. But last weekend instead of sitting down at my desk I got to FINALLY meet Lizz + Andrew. We'd chatted over the phone and I knew 10 minutes into that conversation we'd all get along. From a mutual love for psychology + learning, appreciation for art / having creative outlets, embracing our quirky/weird sides, and just living intentionally. Our hour session turned into three and I was bummed when it had to end. We started in woods and then finished at the studio. I was so happy when Lizz brought up that they were willing+wanted to shoot up there. She knew I was excited about my new space and wanted to support that- how did I get so lucky?!
Can we talk about good conversation for a minute? The other day while editing I was thinking about how the stories people choose to tell you mean something-- that's why they're bringing them up in the first place. But how come uninterrupted time is so far and few between these days? When's the last time you got lost in talking+storytelling with anyone? Let alone someone you hardly knew? We crave connection but rarely take the time to foster it— AND we look for it on our phones!! Maybe I'm crazy but I long for conversations with new people. I like learning about their lives and their love and fully engaging. When you find other people that value that too, it makes life feel oh so good. At one point the three of us sat in the woods for almost an hour just talking. Phones away, discussing whatever came to mind. And it happened again when we got to the attic. I've learned the more time I spend truly engaging with others, the less I feel like I'm not doing enough.
For the rest of the day, I felt so grateful. Here I am, spending my days meeting amazing people, talking about life and the things we love. Discussing the future and hearing stories that hold meaning. I get interjected into peoples lives during a huge life change and somehow have to get to know them as fast as possible. To understand them and photograph them and represent their relationship in it's truest form. Days + sessions + couples where everything flows and feels natural - is SO. DAMN. SATISFYING.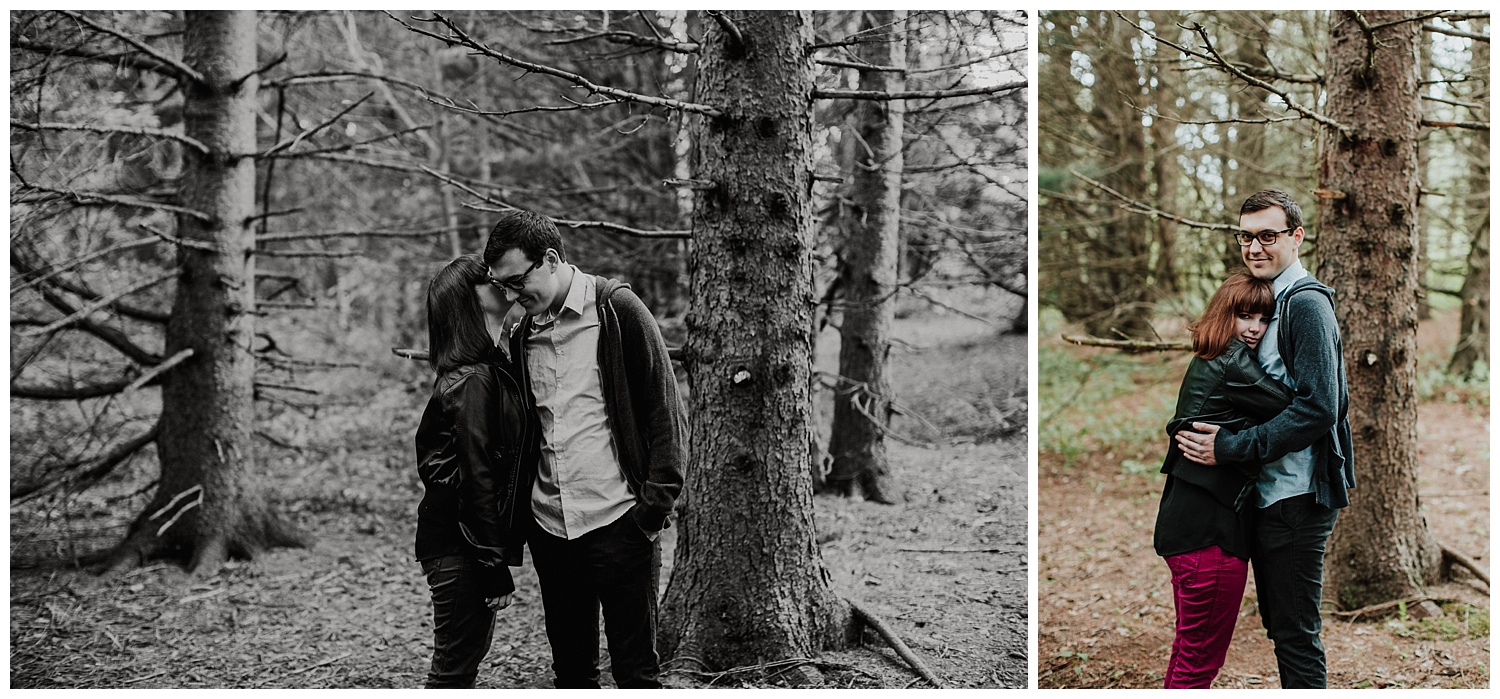 Looking forward to the wedding my friends.
All my love,
G.