Down to Earth Backyard Wedding at The Yard in Moorhead MN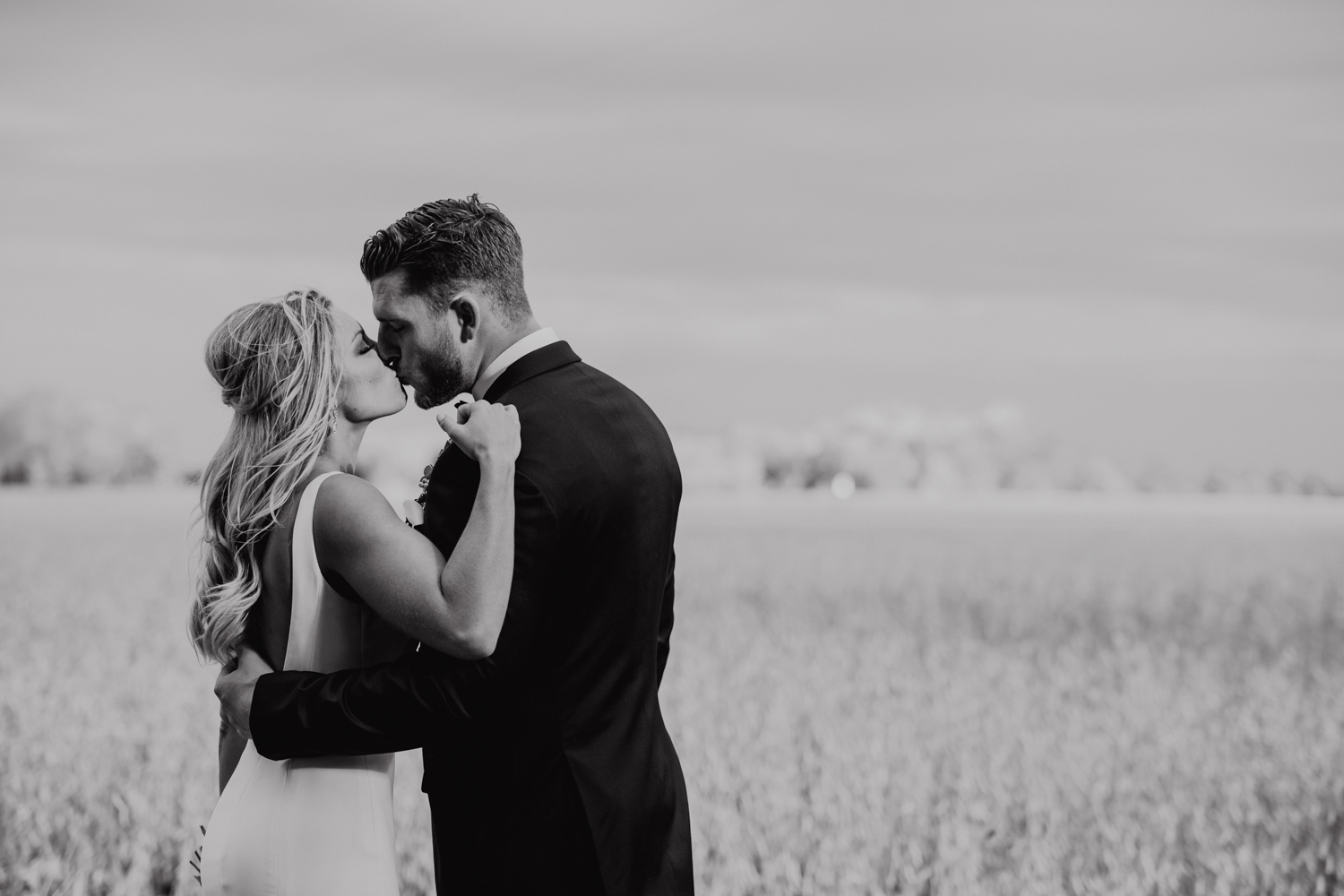 Hillary + Cory get married at her childhood home in Moorhead MN
How I've managed to hold this wedding at The Yard hostage for as long as I have is beyond me. BUT, it's here and man does it deliver all the feels. Looking back over my 2017 season the Capra wedding rode the emotional wave we are never prepared for on a wedding day. The highest of happy highs, belly laughs, and excited screams. Mix in some serious sentiment and heavy hearted tears burden with those that are no longer with us, you experienced it all. Regardless the wave, the overwhelming sense of joy + gratitude to be present with those that Hillary + Cory love over powered everything.
When Hillary told me that they were getting married at her childhood farm on the river I knew the entire day was going to be packed with a lot of sentiment + history. From a locket with her mom's photo + note, to walking across her porch before down the aisle, photos down by the river-- each spot had some sort of story.
From the start they both agreed that they wanted to day to be laid back and focus on the people they're celebrating with. The Capra's kept it simple and from the minute I arrived it felt like I was at home. Both families have grown close over the years and it was such a loving atmosphere. Documenting the day was an absolute blast!
Always remember that the day is about celebrating your marriage and the people that are there to support you. If there's anything I learned from working with these two is to put the importance on who is there with you and being grateful for that. Keep that the focus and I promise everyone will still be talking about your day 8 months later..and forever.